Bulk keyword Rank Checker.
Updates: read more about the most recent updates …
Use the Google Rank Checker to see how well your web site is performing in search. Submit up to 10 keywords, add your domain and select your version of Google to get accurate real-time results. Save time and retrieve the rankings for your domain and your competitors for any given keyword.
After receiving the results you can export your ranking data to Excel.
Rank Tracker Specifications
Search engine language / country = 14 options
Search depth = First page
Input URL = Your domain or competitor
Search engine = Google
What others say about this tool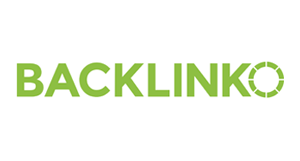 Brian Dean featured the Google Ranking Tool as part of his blog post: 25 AMAZING Free SEO Tools [2022 Reviews]
"This free tool makes the process a cinch and you can check up to 10 keywords for free. Best Feature: Search Engine Rankings (See where you rank in the SERPs… and where your competitors rank.)"
Brian Dean — Backlinko
Why are search engine rankings important?
The Click-Through-Rate (CTR) for the number one result (~28%) is way higher compared to the CTR for the number ten result (~1%). These numbers are not the same for desktop and mobile and also the query type / user intent influences the CTR for a specific query, but the pattern is pretty clear. Higher ranking correspond with higher CTR and Traffic.
How to track your rankings?
There are roughly 2 ways to track your rankings. 1. You perform a manual search query and skip trough the results to find the URL you're looking for. The biggest downside of this approach is the fact that search engines customize the results based on your physical location, search history and device. 2. You use a rank tracking tool like the one we provide at SEO Review Tools and you can set location, search engine and device to collect non-personalized search engine rankings.
How to improve your rankings?
Start off with selecting the right keywords that your trying to rank for. Use a keyword research tool to identify keyword opportunities and to set realistic goals based on keyword difficulty metrics.
Optimize your content by optimizing on-page key elements like your Title tag, headings, image Alt tags and natural keyword usage throughout the content.
Write quality content that is shareable generate mentions / backlinks.
Promote your content to earn backlinks and create awareness.
Desktop and Mobile Rankings
This ranking tools lets you track the rankings for desktop in 14 countries and for mobile in 5 countries:
Google.com (mobile)
Google.co.uk (mobile)
Google.ca (mobile)
Google.nl (mobile)
Google.de (mobile)
Search engine country selection
To get the right results from this tool, it's important you select the right search engine. Google will return different results for the same keyword, when you perform a search query in Google.com or Google.co.uk.
Specify the search engine based on your target audience country and language.
Supported countries (14):
Google.com – United states
Google.co.uk – United Kingdom
Google.ca – Canada
Google.nl – Netherlands
Google.de – Germany
Google.fr – France
Google.es – Spain
Google.it – Italy
Google.com.au – Australia
Google.be – Belgium
Google.dk – Denmark
Google.ru – Russia
Google.no – Norwegian
Google.se – Sweden
Search depth
The tool will check if one or more URLs are found on the first page of Google (first 10 search results).
Export your rankings
After the tool has returned your rankings you can export the results to CSV. You can use Excel, open office or Google docs to open your export.
Tool limitations
This tool is set to check a maximum of 10 keywords at a time, because the ranking results are returned in real-time.
At this moment the tool doesn't support local search options.
My ranking results aren't correct!
When you do a manual check, please be sure the results aren't personalized based on :
Your Google account, so make sure you're not signed in to Google.
Search history, even if you're not signed in google will serve results based on your search history and the websites you've visited before. To avoid further personalization use Google Chrome's incognito mode and add &pws=0 to the end of the Google search URL in your browser.