The free AI powered writing Assistant
Update: The latest version of the SEO content Assistant comes with an integrated FAQ generator . Discover more →
The SEO Content Editor is a writing assistant designed to help you to optimize content for the web. You can just focus on writing GREAT content while the tool will calculate your SEO score and provides you with valuable feedback on how to improve your content Keyword focus, Page Titles, Meta Descriptions and a lot more… Use the editor to add text, images and YouTube video to write appealing content and when you're done simply copy / past the result to your CMS of choice.
How to select the right focus keyword(s)?
When it comes to writing search engine optimized content, it all starts with the selecting the right focus keyword(s). This is why the free online content editor comes with a built-in keyword suggestion tool. Add the main subject / focus keyword for your article and use the "get suggestions" button to generate an overview of related to keywords so you can compose a keyword theme for your blog post, service or product page. The tool enables you to select a primary focus keyword and secondary keywords from multiple sources:
Web keyword search suggestions
Commercial / Shopping keyword suggestions
YouTube keyword suggestions
News keyword suggestions
And to give you an indication of the search popularity (measured over time) the tool will render a graph for the selected keyword.
AI writing assistant
Use the ChatGPT-4 integration as your personal AI writing assistant to become more creative and effective. The AI content writer tool includes a list of example commands to automatically generate headlines, blog title suggestions, keyword research, content creation, content completion, content rephrasing and more..
Here are some SEO Prompt examples that you can use directly from the interface to connect with ChatGPT.
Suggest 5 blog post title ideas for: [keyword]
Create a blog outline for: [subject]
Generate a list of semantic keywords for: [subject]
Complete: [sentence]
Rewrite: [content]
And much more …
While using the benefits of automated content creation you should also be aware of its limitations including the fact that information can be outdated, factually incorrect and the generated content is not always unique.
Content Brief Generator
new
Use the integrated Content Brief Generator to create a comprehensive content briefing that will guide your content creation process and ensure that you meet your goals and objectives.
How to use the Content Brief generator?
Enter your topic.
Add additional information (optional):

Select the writing style
Enter related keywords to use
Describe your target audience
Add additioanl commands / instructions
Use the creativity slider to give the AI some freedom

Hit the "Create content brief" and let AI perform it's magic.
Content Brief example
The content briefing includes:
Clear formulated content goal.
5 SEO optimized Title suggestions
A list of directly related keywords
Statistics related to your subject, crucial for making informed decisions and drawing accurate conclusions.
Common questions that can help you to optimize for featured snippets in Google search.
FAQ Generator
Generate 5 Q&A's in just a couple of seconds with AI.
How to use FAQs for SEO?
FAQ stands for frequently asked questions and they can be used to target search queries that your audience is using to find more information about your industry, products, or services. By expanding existing content or by creating new pages that answer these specific questions you're able to attract more visitors from search.
How to use the FAQ generator?
Enter your topic.
Hit the "Generate FAQs" button
And select the FAQd that are relevant for your article and audience.
How to create FAQs for SEO?
Create a list of the most common questions your audience is asking or searching for.
Provide complete and comprehensive answers for these questions.
Use FAQ schema to markup your questions and answers to make it easier for search engines to show them directly in the SERP.
Why are FAQs important for SEO?
Optimize for featured snippets in Google and Bing.
Expand the content of category pages with relevant questions and answers.
Optimize for the "People also ask" section in Google search.
AI Headline Generator
Use AI to generate 25 different headline suggestions for your article with just a single click. Spark your creativity and write headlines that both capture your reader's attention and are optimize for search.
How to use the headline generator?
Enter / describe your topic.
Hit the "Get headline suggestions" button
And select the headline that work for your article and audience.
Generate 25 Headline suggestions →
Discover "Trending Topics"
Are you're looking for writing inspiration? Click the " tools icon" on the bottom left part of the page and click "trending topics" to get an overview of the what is happing today. The trending topics tool collects it's data from Google's most popular search queries and shows you:
Daily search trends
Related search queries
Daily search estimates
And additional research tools to dig deeper into the subject
The trending topics tool is designed to help you discover emerging search trends so you can be the first one to cover a subject.
Featured snippet generator
Optimize your content for Featured snippets using the question generator. Enter your keyword and the tool will automatically generate up to 50 questions directly related to your subject.
Google displays featured snippets to directly answer a question in search. Featured snippets most commonly contain a small paragraph of text or a list of items that Google extracts from a webpage. Because featured snippets appear above the "regular" search results they can potentially generate more awareness for your brand and earn you more traffic.
What others say..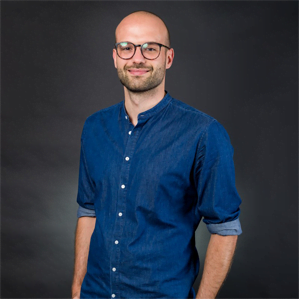 I have been working with the SEO Content Editor of SEO Review Tools for a couple of months now, and I couldn't be happier that I found it. Jasja chose a very efficient approach when he implemented his tools: Keep it simple! You have a great overview of your content, it is very intuitive, and it reminds you that you need to save your files before closing the tab, which saved my life a couple of times.
Andreas Inama — Founder ai.linguistic solutions
Related APIs
Feature list
SEO content checklist:
Content keyword focus

H1
Text (keyword density)
Image alt tag
Image name

Word count / Content length
Content link count (internal and external)
Page title length and keyword focus
Meta description length and keyword focus
Warnings: (Warnings are triggered when over-optimization is detected)
High keyword density aka Keyword stuffing
Abnormal link count
Keyword research:
Web search, Shopping, YouTube and News suggestions
Google Trends / keyword search popularity
Document export options:
Export your content including images to Word
Copy the full document HTML source code
Related Content tools & Resources