SEO Content Assistant
Update: Improved SEO grade visualization and overall UX Discover more about the latest updates →
The SEO Content Editor is a writing assistant designed to help you to optimize content for the web. You can just focus on writing GREAT content while the tool will calculate your SEO score and provides you with valuable feedback on how to improve your content Keyword focus, Page Titles, Meta Descriptions and a lot more… Use the editor to add text, images and YouTube video to write appealing content and when you're done simply copy / past the result to your CMS of choice.
How to select the right focus keyword(s)?
When it comes to writing search engine optimized content, it all starts with the selecting the right focus keyword(s). This is why the free online content editor comes with a built-in keyword suggestion tool. Add the main subject / focus keyword for your article and use the "get suggestions" button to generate an overview of related to keywords so you can compose a keyword theme for your blog post, service or product page. The tool enables you to select a primary focus keyword and secondary keywords from multiple sources:
Web keyword search suggestions
Commercial / Shopping keyword suggestions
YouTube keyword suggestions
News keyword suggestions
And to give you an indication of the search popularity (measured over time) the tool will render a graph for the selected keyword.
Discover "Trending Topics"
new
Are you're looking for writing inspiration? Click the " tools icon" on the bottom left part of the page and click "trending topics" to get an overview of the what is happing today. The trending topics tool collects it's data from Google's most popular search queries and shows you:
Daily search trends
Related search queries
Daily search estimates
And additional research tools to dig deeper into the subject
The trending topics tool is designed to help you discover emerging search trends so you can be the first one to cover a subject.
What others say..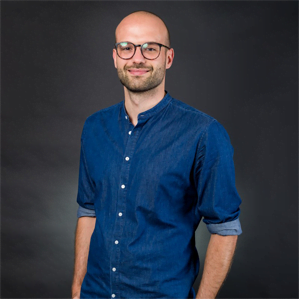 I have been working with the SEO Content Editor of SEO Review Tools for a couple of months now, and I couldn't be happier that I found it. Jasja chose a very efficient approach when he implemented his tools: Keep it simple! You have a great overview of your content, it is very intuitive, and it reminds you that you need to save your files before closing the tab, which saved my life a couple of times.
Andreas Inama — Founder ai.linguistic solutions
Feature list
SEO content checklist:
Content keyword focus

H1
Text (keyword density)
Image alt tag
Image name

Word count / Content length
Content link count (internal and external)
Page title length and keyword focus
Meta description length and keyword focus
Warnings: (Warnings are triggered when over-optimization is detected)
High keyword density aka Keyword stuffing
Abnormal link count
Keyword research:
Web search, Shopping, YouTube and News suggestions
Google Trends / keyword search popularity
Document export options:
Export your content including images to Word
Copy the full document HTML source code
Related Content tools & Resources